The Coin Stacking Picture of the Week
Daniel Piotrowski from Marshfield, WI United States sent this photo on 13 February 2017. Description: Only had like $100 worth of coins, so I did what I could.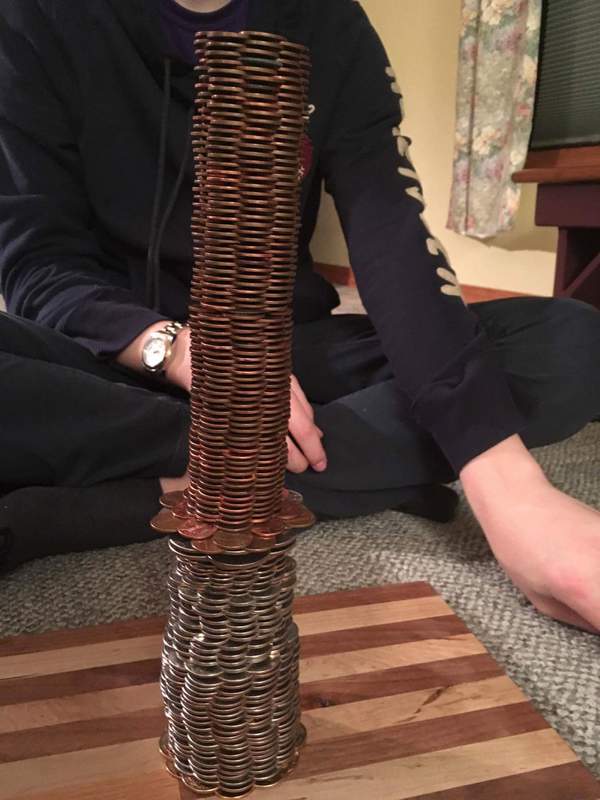 Robin Willson from London, UK sent this photo. Description: Congratulations on your stimulating pages. Thought you and your readers might like to see the following press cutting from an Argentinian newspaper in December 2000. There is a translation and pictures at: http://www.magneticcoins.info/paso.htm. Have you ever balanced 4 coins on a wine glass, vertically on their rims? Best Robin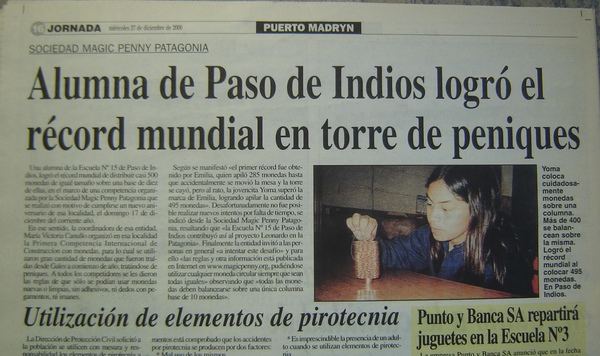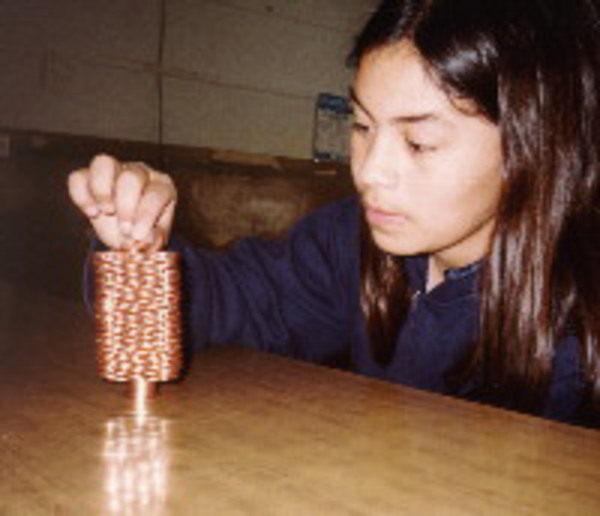 Bryton Jones from Oldenburg, Indiana United States sent this photo. Description: I ended up doing this when I was bored and saw my jar full of pennies so I took the lid off and started to stack the coins on the lip of the jar with no lid on it.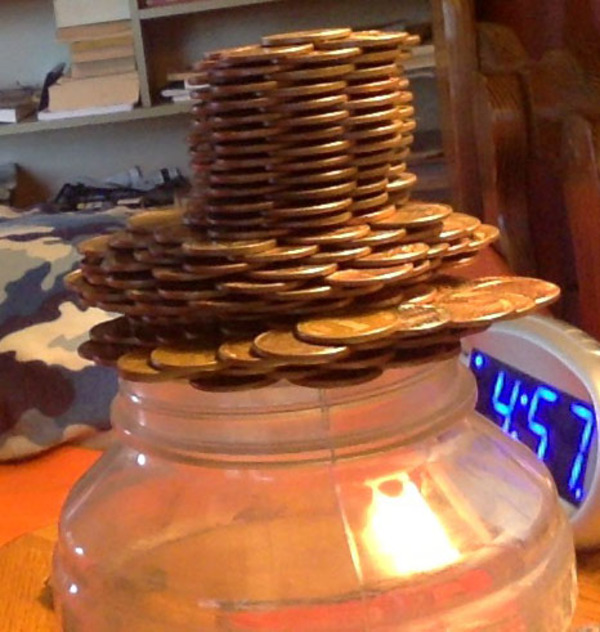 Submit your amazing coin stacking pictures.
Note: All stacks of coins were done without any glue. Only the weight of the coins provides the support. Enjoy the pictures. Coin Stacking is a fun hobby for kids, college students and adults.